Take a photo of your child's drawing; Famm will nicely crop the drawing and make it into an art you can display.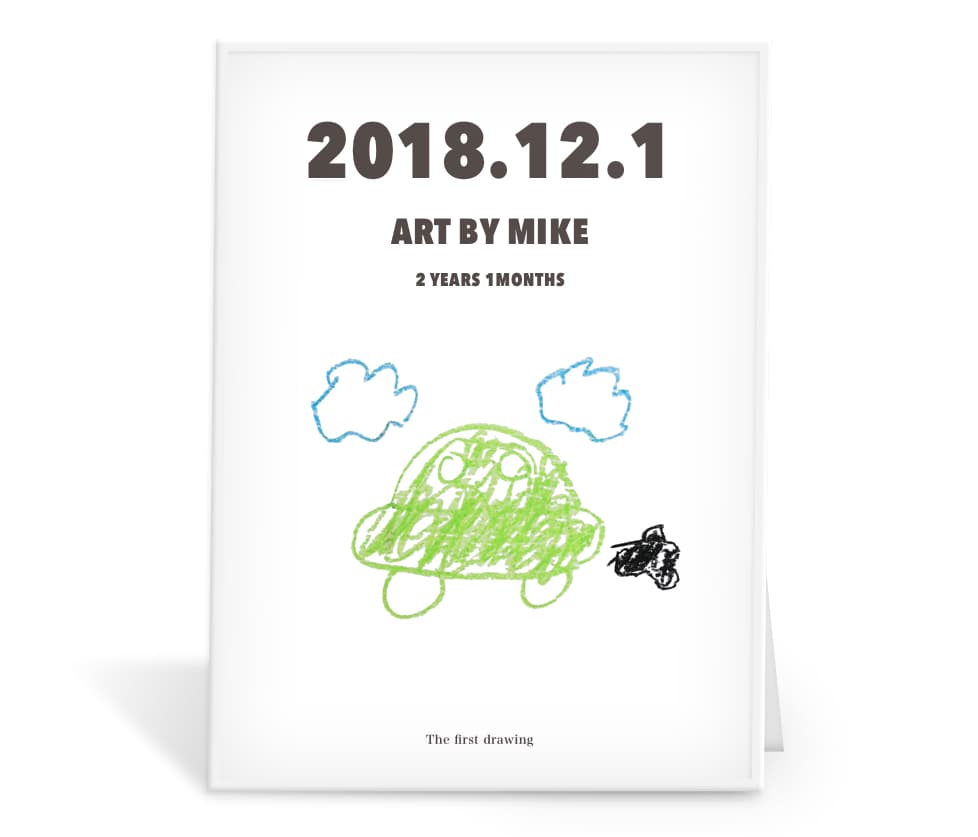 Add Notes

Other than the drawing, date/name/age at the time of the drawing will be on the board, as well as an additional caption. This board can remind you of the precious memory of the drawing.
Share on Social Media and Save for Free

You can save the board for free after sharing on a social media.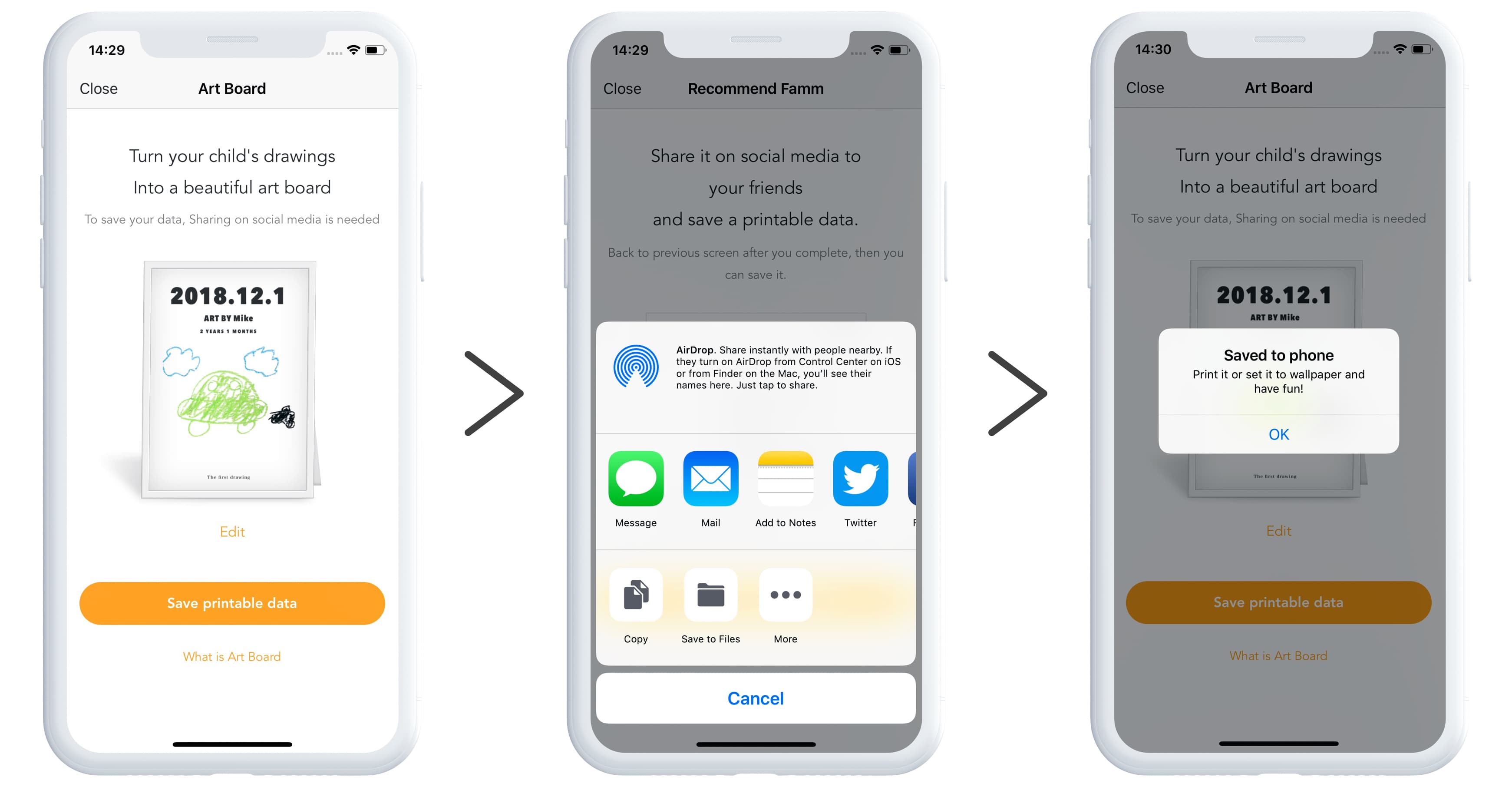 If you want to print

Saved data will be the size of 4,000 x 2,826pixels. It is big enough to print out and display on a frame. Please use your home printer or printing services to print it.
Tips on taking the photo

Take the photo of the drawing in a bright setting, and try to include the entire paper in the photo. The paper must be rectangular to be detected.
Once you take the photo, it will be auto-corrected to become flat, and the drawing will be cut out from the white background.
We do not support photo data already saved on your device.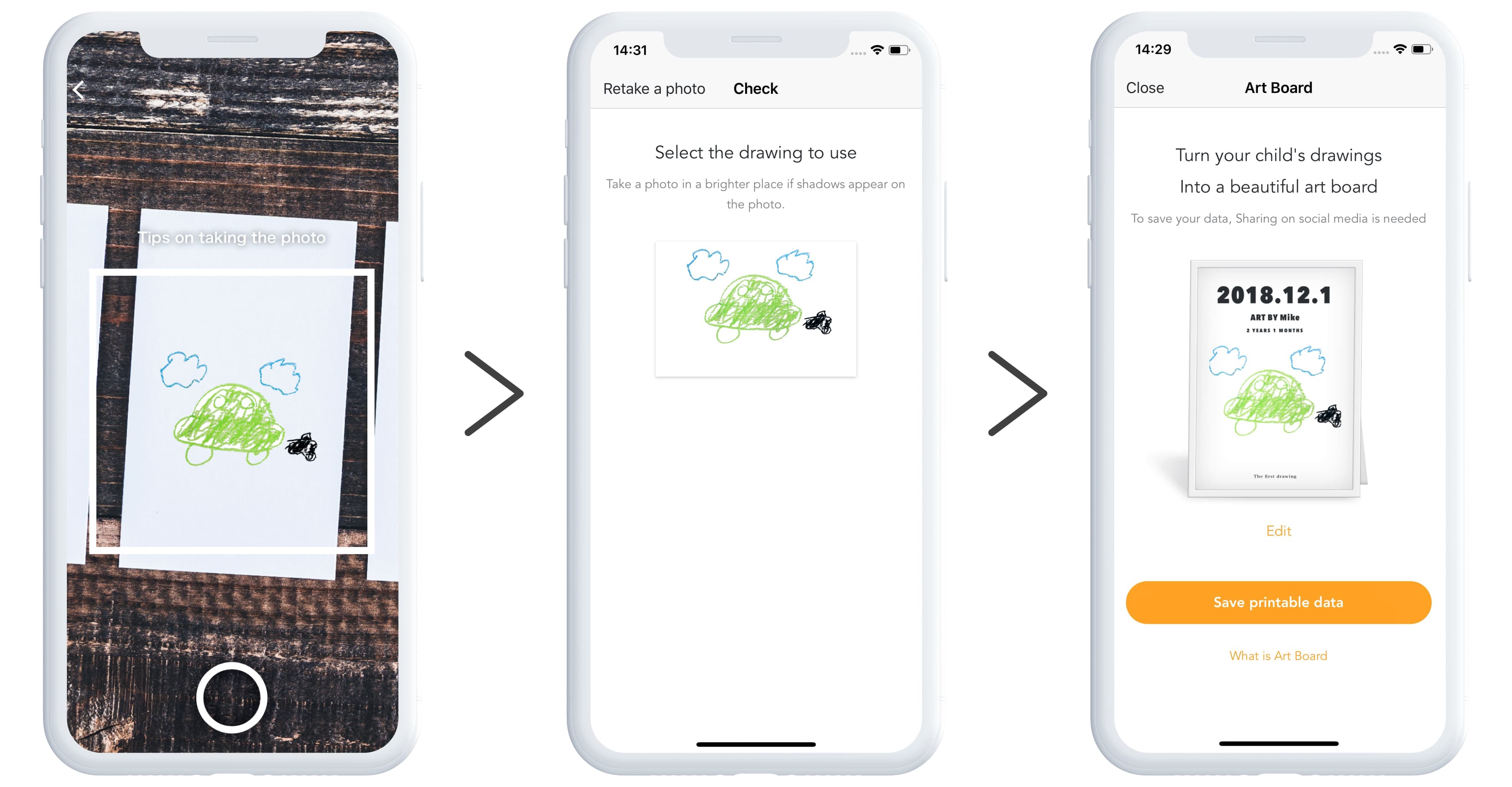 Samples
You can keep your child's memory in a very nice way.