1 Year Album is an album where you can put together 1 year of photos of your child/pet as an album.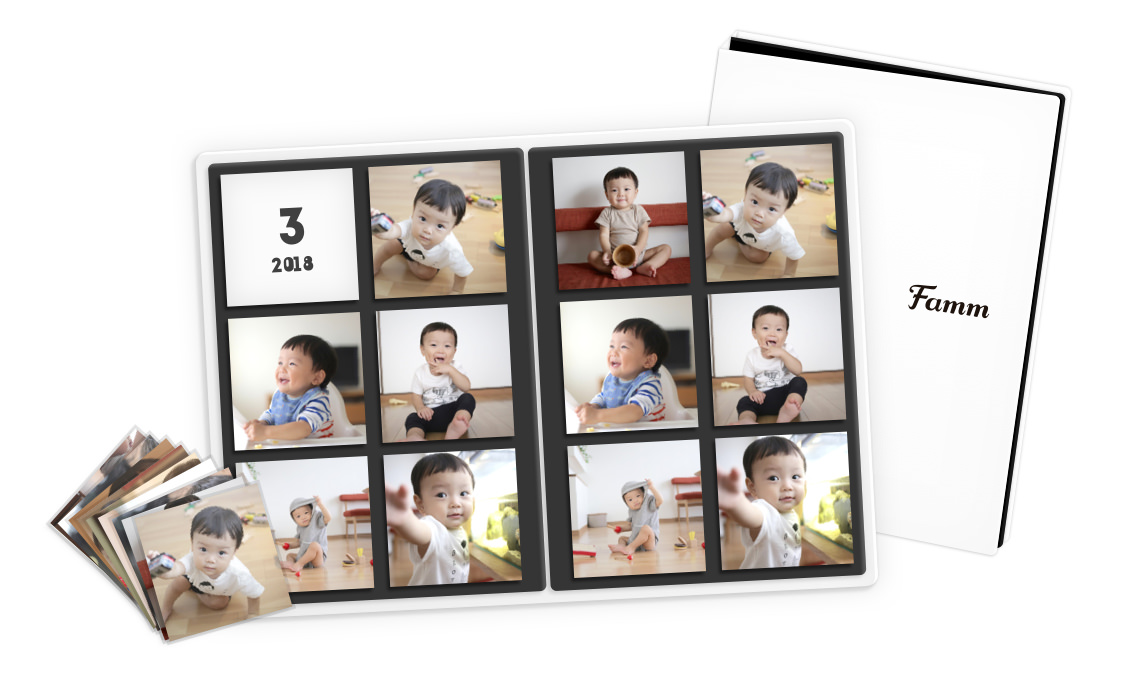 An year's worth of photos in an instant
You can instantly create an album from photos in Famm. Make that album you've always wanted to make.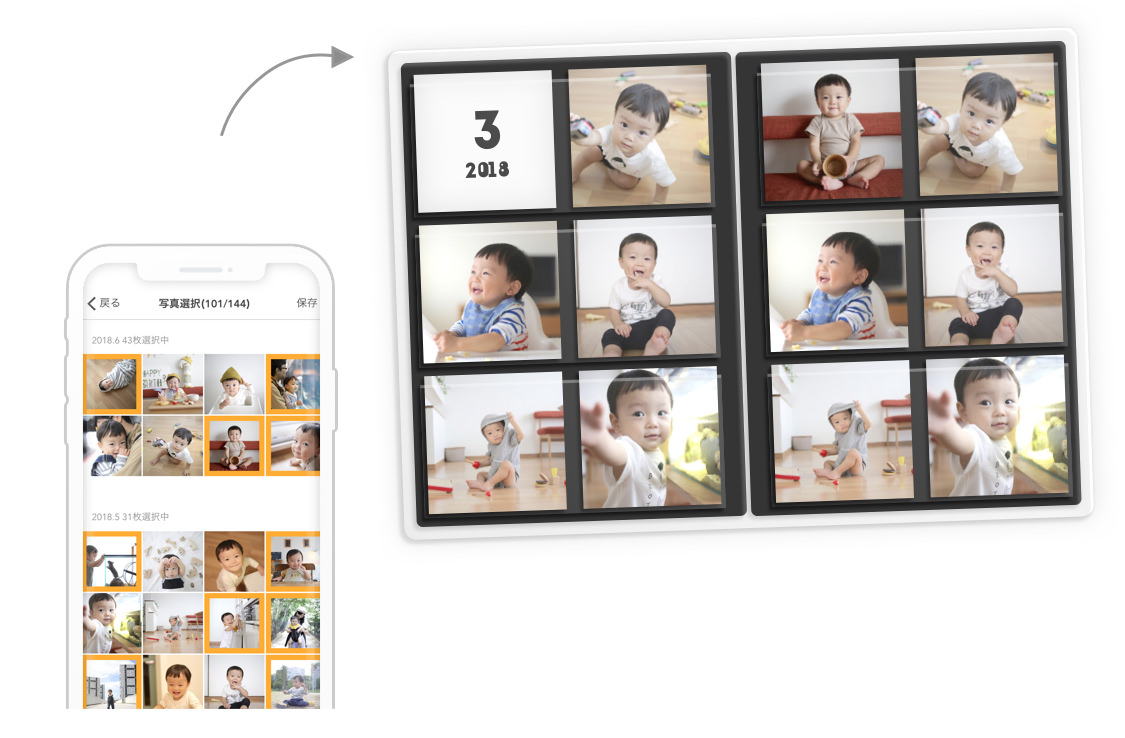 We'll choose the photos for you
We will choose the photos first, and you just have to pick out any you do not like. You don't need to choose every single photo by yourself. Try it to see for yourself.
You also get a specialized album
Put the photos in this album to create your one-and-only memory for the year.
It's only as big as a magazine, so it won't take up space.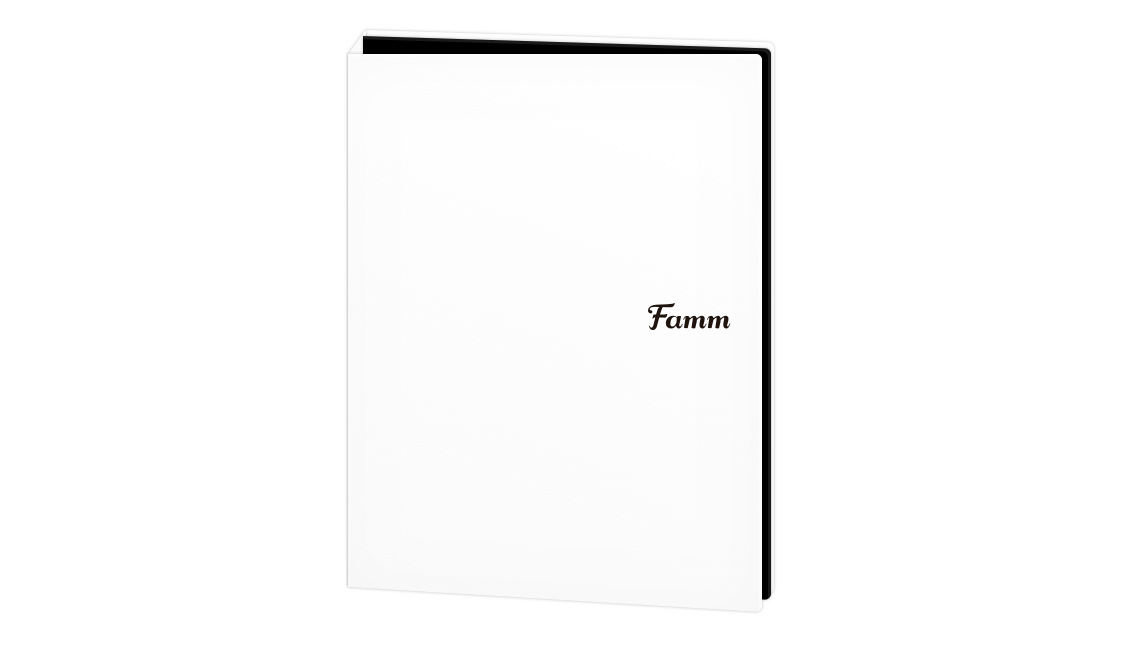 ¥4,980 for 108 photos and a specialized album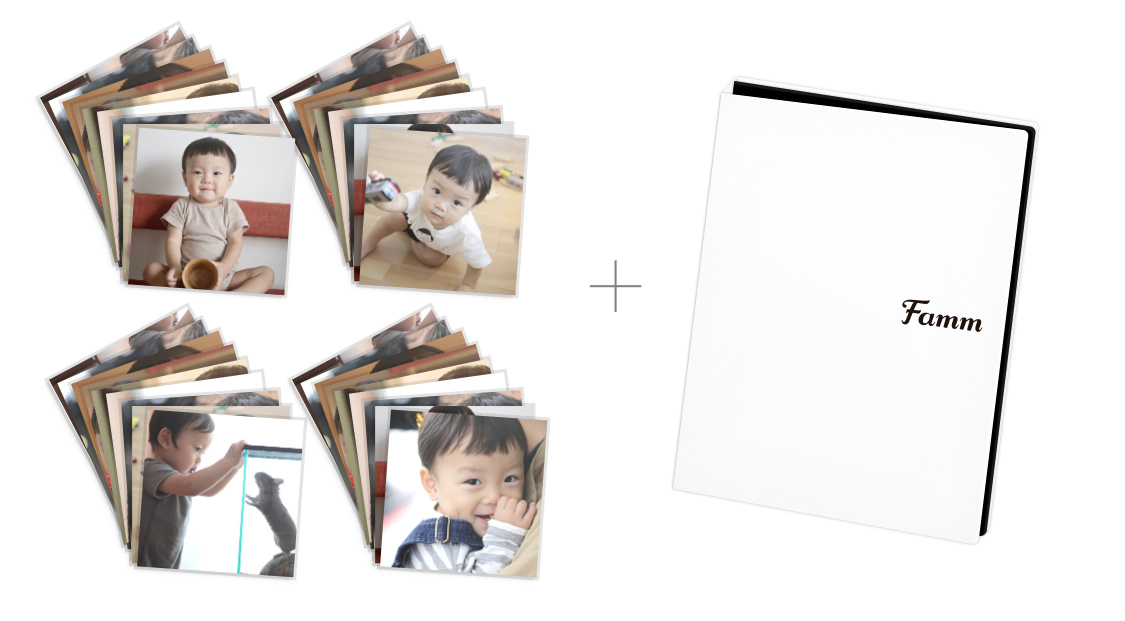 Specification
Photos: 8.9 x 8.9cm (silver-halide print)
Album: 30 x 22.7cm x 1.8cm 18 pages (plastic)