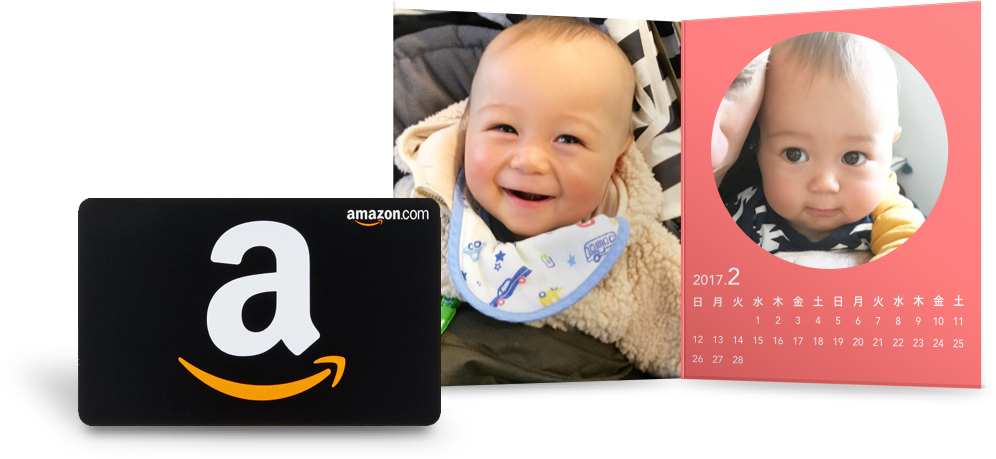 Let's register within 3 hours

If you register the information necessary for the delivery of the first free trial photo calendar within 3 hours after participating in the campaign, you will win an Amazon online gift card by lottery.
US user:$50
GB user:£35
AU user:A$65
When you tap the "
Join the campaign
" button on the screen when the app starts, the countdown starts.
The registration required to participate in the campaign is completed in 3 steps.
1. Add a child's information
Your child's name and month-age will be on the calendar unless you register their info.
2. Register your & parents address

The first trial photo calendar will be delivered free to up to 3 addresses. (All shipping costs are free)
Register your and parent's address.
3. Finally select 4 photos to use for the calendar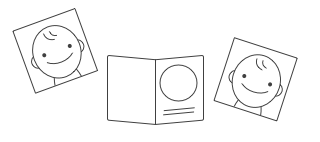 Upload 4 photos of your family to create a photo calendar.
Since the editing deadline is 9th every month, you can edit photos any time up to 9th.

Application for lottery is completed
If the above steps 1 to 3 are completed within 3 hours after participating in the campaign, you will be automatically applied for a lottery right that will receive an Amazon online gift card.
Winning results will be notified to the winners via in-app notification only after the editing deadline on the 9th of every month.