Share family photos and videos
Invite your family to Famm and share your photos and videos with them.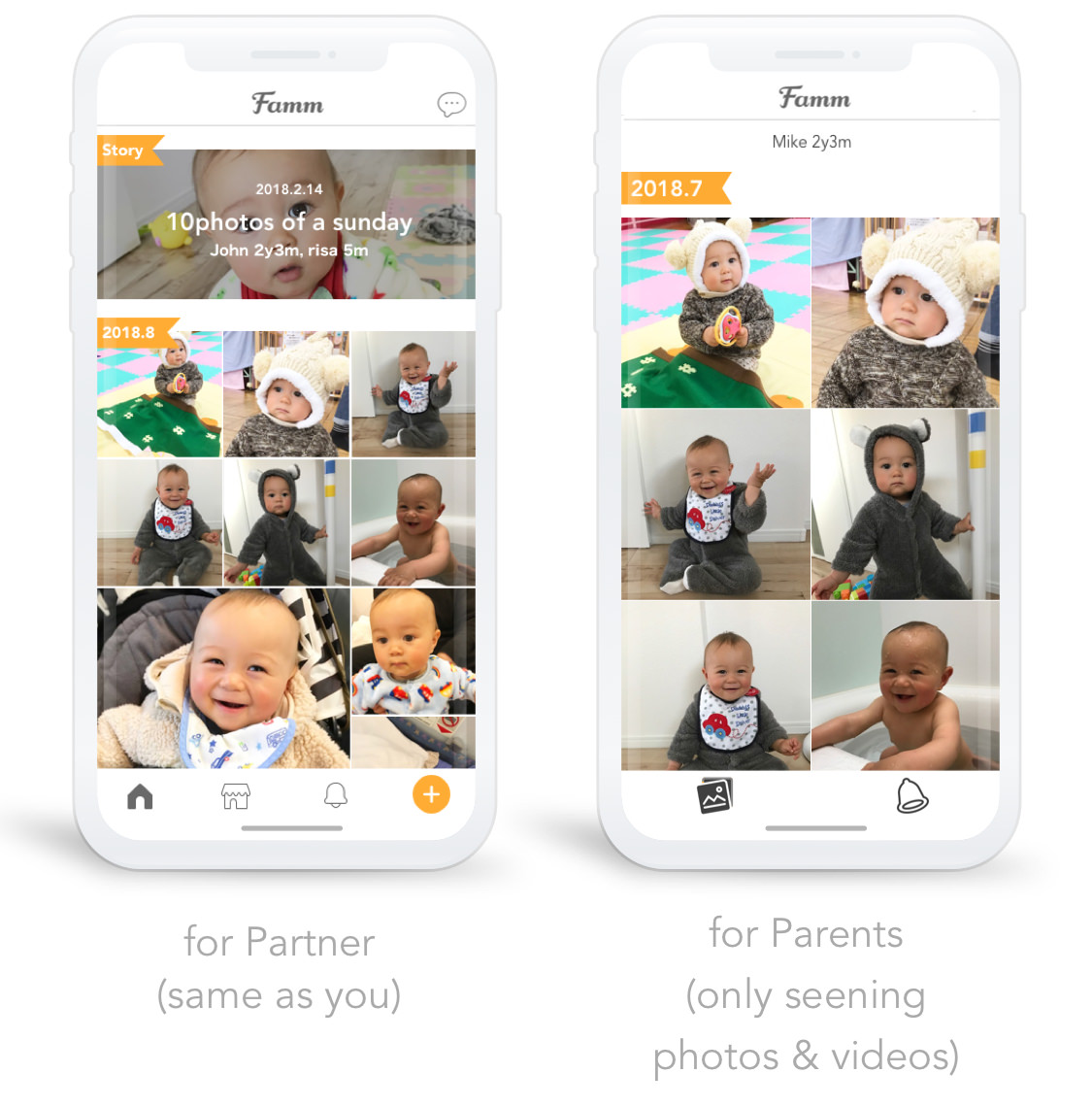 Family Last Login
This feature lets you know when was the last time your invited family logged into Famm. It can also be a knowing-how-are-your-parents-doing tool. You can start using this after you invite your family to Famm.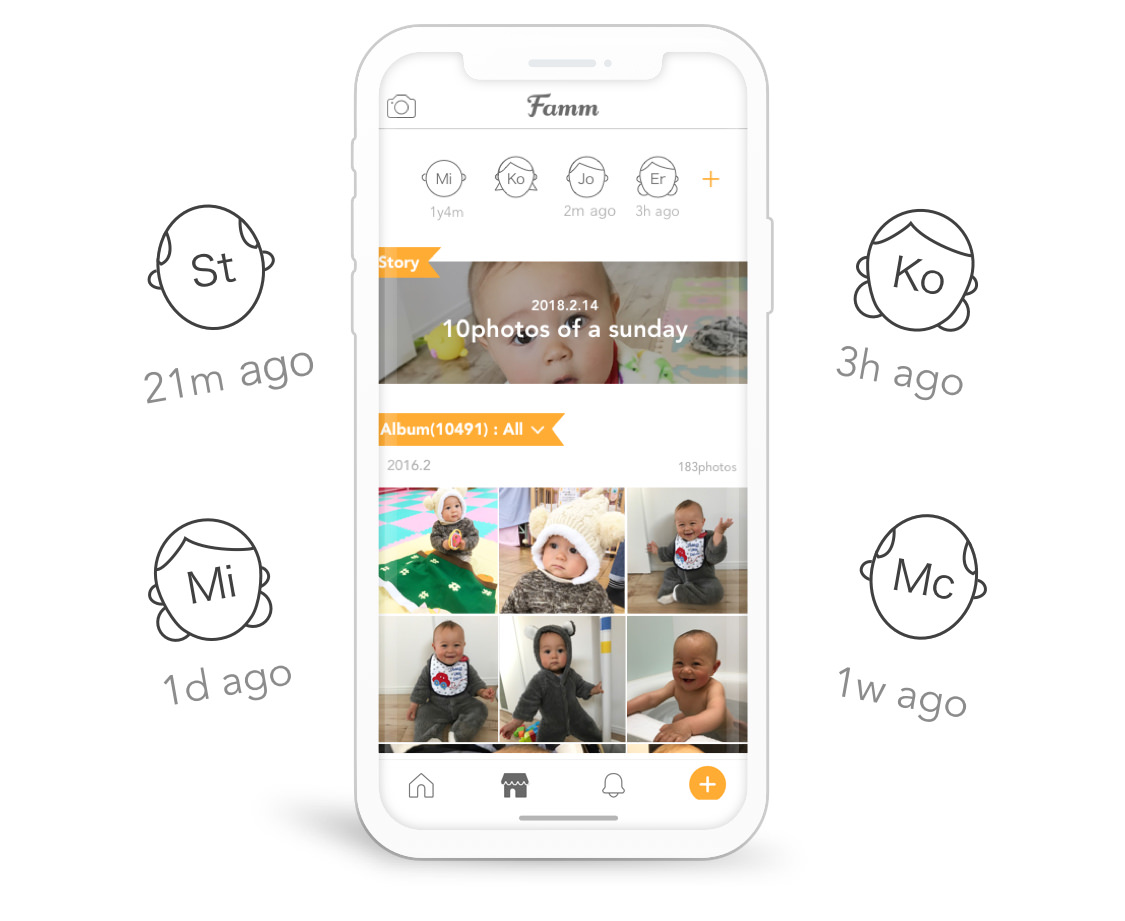 How to Use
Invite your family from + button at the right top of the home screen.
*To use this function, update your Famm app to the latest version.