Videos & Photos on Famm become an auto-created DVD delivered every 3 months. Your videos & photos of the last 3 months will be packed in the DVD. (e.g. Videos & photos of January to March will be delivered in May.)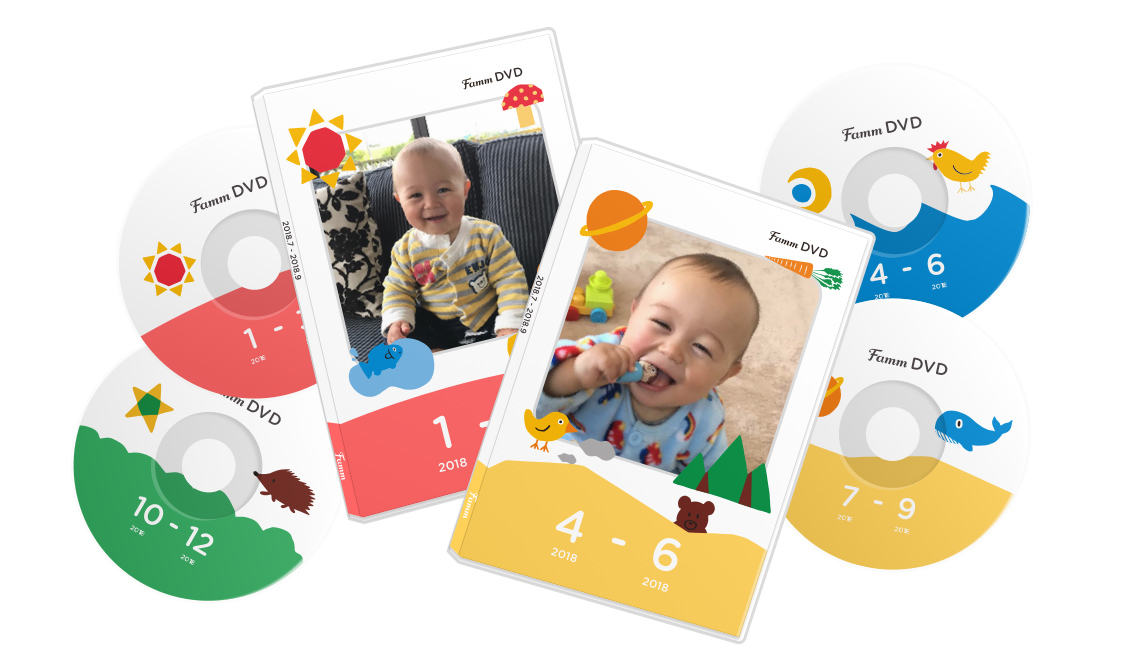 Your child's photo on the package
You can choose any photo you like to use on the DVD package.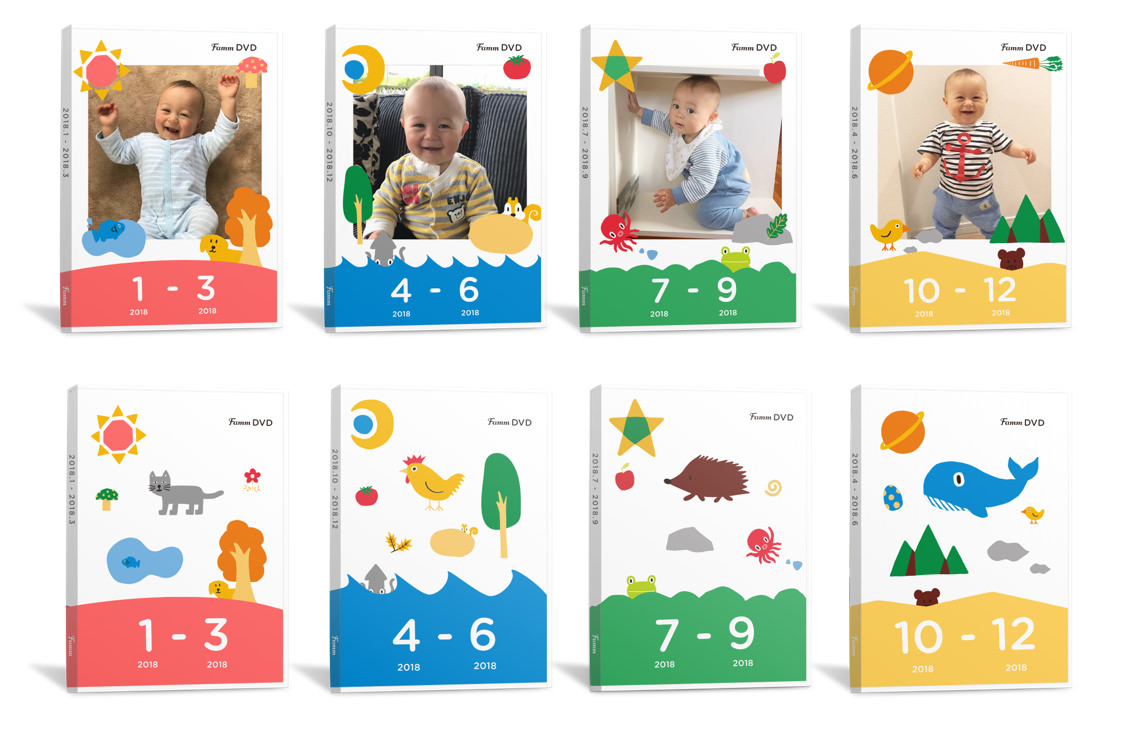 Save photos and videos together
A 5 sec slideshow will be created from your photos. Total length is maximum 60min. If you have more videos/slideshows than 60min, videos will be saved first.

High Quality and Neatly Designed DVD
It is easy to create a professional-quality DVD.

- High-quality videos & photos in your TV screen
- Added design for vertical videos & photos
- Fun and cute chapter menu is automatically created

Steps to Order
1. Trial order
You get a special offer for the first order.
2. Videos & Photos should be uploaded by the last day of the order month
Upload videos & photos were taken in latest 3 months from Album screen.
3. Stop ordering anytime if you don't need DVDs anymore
DVD will be delivered once in 3 months after the first trial. If you don't need it, please check the "Edit Order" page.
Recommended for...

Those who want to keep memorial videos & photos on a high-quality DVD.
DVD comes in a professional quality, like stylish backgrounds and chapter menus.

Those who want to backup memories in a physical format.
You can safely store your memories and keep it right beside you.

Those who want to share your child's growth with grandpa/grandma.
Your parents can enjoy your child's growth on their large TV screen.